February 12th, 2009 by Derek & Ryan
We're excited to announce our newest iPhone app: Infinite SMS. It allows you to send and receive free SMS messages to US numbers using your iPod touch or iPhone.
Here's why we think it's cool:
SMS on iPod touch!
FREE texts — stock iPhone 3G plan has 0 SMS
Receive free responses to your texts
Use your Google account, no other signups
Google Talk backend, with instant send/receive. No waiting for emails.
Send SMS to US numbers from outside the US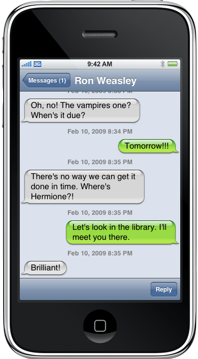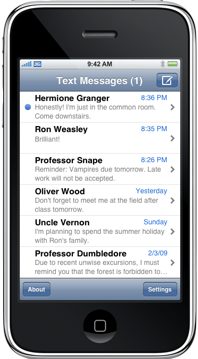 Update: After about 48 hours we've gotten a lot of traction. We're the #4 paid social networking app in the app store, with 45 reviews with **** 1/2 overall. We've also created the Infinite SMS FAQ that you may want to check out.