June 23rd, 2011 by Toland
Credit Card Terminal for iPad 1.6, our latest release, adds a bunch of exciting new features!
Refunds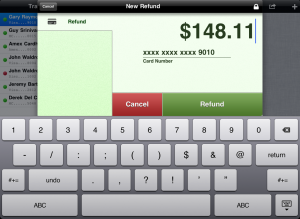 Refunds are now supported. Processing a return? Entered an incorrect amount? Reversing the charge or crediting the customer back is as easy as a few simple taps!
Tips / Gratuity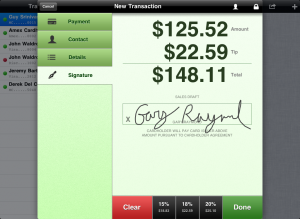 Customers can now enter a tip/gratuity amount right on the signature page. There are even 3 percentages that you can preset, simplifying the process for your customers.
Receipts with Maps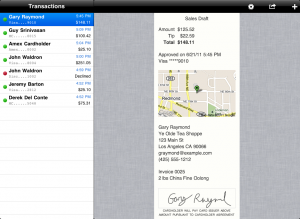 If you allow our app to use your current location, new receipts will begin to include a convenient map of where the transaction took place.
Credit Card Readers for iPad are on their way shortly! Dislike manually typing credit card numbers on the iPad? Want to take advantage of the lower swiped rates? Get notified the moment they become available by signing up now!
Let us know what you think!