May 23rd, 2011 by Toland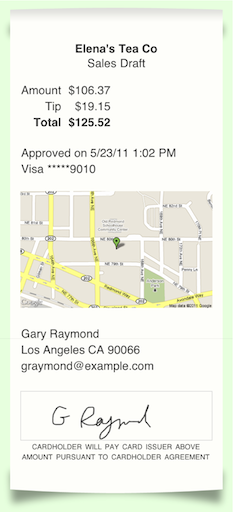 Our newest release for Credit Card Terminal has just gone live in the app store containing the long awaited feature: Receipts with Maps! New transactions with this feature enabled will include a map on the receipt, including the receipts you email to your customers. Tapping on the map will launch the maps app for your convenience.
To enable the map feature, grab the newest update for our app. When launching our app for the first time after the update, you will be prompted to allow CC Terminal to use your current location. By tapping OK, the map feature will be enabled for all future transactions.